• cabin • franschhoek • getaway • south africa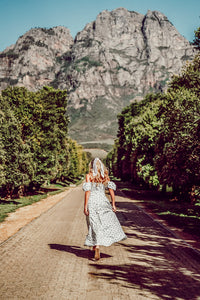 Franschhoek, also known as the "French Corner," is a charming little town nestled in the Cape Winelands of South Africa. With its picturesque landscapes, delightful cuisine, and rich cultural heritage, Franschhoek is a must-visit destination for any traveler looking for a memorable experience. In this blog post, we'll explore what to do, where to stay and which restaurants to go to in Franschhoek. What to do: Go on the Wine Tram: One of the best ways to explore Franschhoek's vineyards is by hopping on the Wine Tram. The tram offers a few routes that allow you to taste different wines and...
---
• cabin • cape town • getaway • south africa • unique getaway • untether
Untether Getaways at Olive View: A Hidden Gem for a Romantic Getaway Tucked away in the rolling hills of Wellington, just an hour from Cape Town, lies a stunning farm getaway that promises a luxurious and romantic escape from the hustle and bustle of city life. Untether Getaways at Olive View – a farm oasis that boasts three serene cabins, surrounded by old olive orchards and breathtaking mountain views. We had the privilege of staying in the Hemingway Cabin, which is nestled in between the orchards with a view of the mountains that will take your breath away. This cabin...
---
• knysna • south africa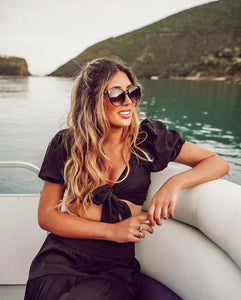 Knysna is a beautiful town on the Garden route in South Africa. It has everything from a beautiful lagoon, to a lush green forest, amazing restaurants and plenty of activities! It is definitely one of our favorite destinations! Here are six things you definitely need to do when you visit: 1. Try out a seafood restaurant at the Knysna Waterfront There are plenty of great restaurants in Knysna but you will find two of my favorites at the Waterfront. The Knysna Waterfront is a vibey area and the perfect place to people watch while sitting at one of the restaurants....