• content creator • how to • instagram • social media
Anyone will agree that 2020 was a huge learning curve for everyone. As digital creators and influencers we already had the know how to work from anywhere ( which now includes our living rooms ) and we had to adapt.  Things are starting to iron themselves out in 2021 but there are major things that have changed and will continue to do so in the online world. Being aware of this and really challenging your creativity will make you stand out from the crowd.  Here are a few things that you need to be focusing on in 2021 so you...
---
• instagram • lenses • photography • presets • sony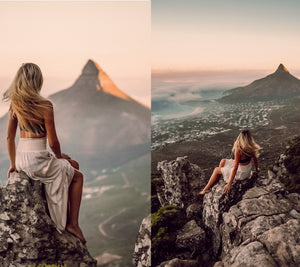 As travel photographers and content creators we are always looking for the best lenses that can really take a whole range of different photos but wont weigh us down.  We need to go from shooting wide landscapes to portrait shots and even wildlife. It might seem impossible but we have two lenses that we have been using exclusively for a year and they really seem to do the job! I wanted to show you some photos taken during the same shooting using these two lenses. The Sony FE 2.8 16-35 GM and the FE 2.8 70-200 GM are two amazing...