• club med • content creator • luxury resorts • photographer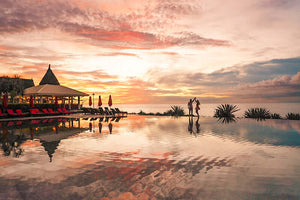 Earlier this year we did a collaboration with Mauritius tourism for South Africa and Club Med to create some content for their social pages. We always love seeing the content be used online and recently a sponsored post for Club Med starting popping up on social with one of our images we supplied to them.  Our brief for Club Med was to create a certain amount of images showing off the romantic side of the resort and highlighting key areas like the beautiful adults only Zen pool. Club med definitely has a certain look and feel when it comes to...
---
Setting the scene Lions roar nearby while sitting in a wood fired hot tub overlooking seemingly endless mountains and valleys, glass of red wine by my side and a smile planted firmly on my face.  This is the position I found myself in after a very long drive from Knysna to Mount Cambedoo private reserve in Graaff-Reinet.  Mike and I had just finished driving around the Garden Route for a few days and we were in the mood for a break from the greenery so we decided to head out to the Karoo.  The beautiful new pods at Mount Cambedoo...
---
• content creator • how to • instagram • social media
Anyone will agree that 2020 was a huge learning curve for everyone. As digital creators and influencers we already had the know how to work from anywhere ( which now includes our living rooms ) and we had to adapt.  Things are starting to iron themselves out in 2021 but there are major things that have changed and will continue to do so in the online world. Being aware of this and really challenging your creativity will make you stand out from the crowd.  Here are a few things that you need to be focusing on in 2021 so you...
---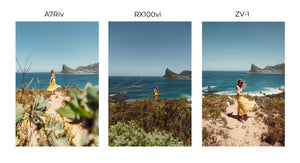 We recently had the idea to do a comparison between our three current cameras that we have at home. Our main camera the Sony A7Riv with a 16-35 f/2.8 GM lens, our premium compact RX100vi with a built in 24-200 lens and our vlogging camera the brand new Sony ZV-1 with a 24-70 lens.  I know you are probably reading this and thinking how on earth is this a fair comparison! These cameras have absolutely nothing to do with each other.  We definitely know that the quality and dynamic range of our A7riv is next level and obviously it is...
---
• instagram • lenses • photography • presets • sony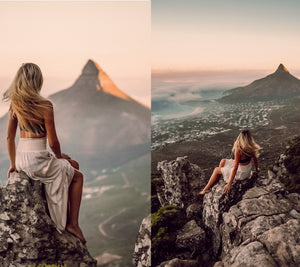 As travel photographers and content creators we are always looking for the best lenses that can really take a whole range of different photos but wont weigh us down.  We need to go from shooting wide landscapes to portrait shots and even wildlife. It might seem impossible but we have two lenses that we have been using exclusively for a year and they really seem to do the job! I wanted to show you some photos taken during the same shooting using these two lenses. The Sony FE 2.8 16-35 GM and the FE 2.8 70-200 GM are two amazing...